SANKORE VILLAGE
On the 28th of March 2006, SANKORE was awarded 50 acres of land in Ghana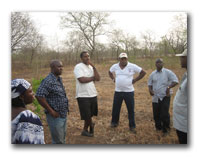 30 miles outside of Tamale next to the small village of Gushi. SANKORE is currently working with investors to develop what will be the first Traditional Village in West Africa designed as an educational center for Indigenous Knowledge as well as place where African Americans can reintegrate back into African Culture.
200 Compounds will be constructed. Traditionalist such as Herbalist, Spiritualist, Drummers, Weavers, Dancers, and many more will take permanent residence in SANKORE Village. Those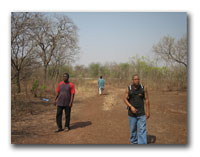 participating in SANKORE Volunteer and Indigenous knowledge study programs will have the unique opportunity to access knowledge that has never been available to individuals outside of Northern Ghanaian culture.
SANKORE village will condition minds with positive Indigenous information, which will pave the way for African Americans to regain their true culture and strengthen their spiritual foundation.