Our Aim
To become the non-profit partner of choice for all organizations working to expand their travel & tour services to include the Northern Regions.

The most innovative aspect of the Sankore Foundation rests in the scope and range of the SANKORE Indigenous Knowledge Study. SANKORE Indigenous Knowledge Study (IKS) "home stays" creates opportunities to meet, live, study, and learn with the people of Northern Ghana and is our signature initiative.

SANKORE Indigenous Knowledge Study is designed to be flexible in order to help you choose what works best for you and to tailor your experience in Ghana and the duration of it (from 5 days up to one year) to your liking. A lengthy or even relatively brief IKS course will expand the spirit of Pan-Africanism through the acknowledgement and experiencing the common trans-Atlantic link, kindred, lineage, and ancestry. The choice is yours and the options are limitless.

SANKORE Indigenous Knowledge Study is, by design, amendable and is the perfect compliment to any organization that is traveling to Ghana. Often due to time constraints or lack of contacts and support, the modern Ghanaian voyage maybe limited to the southern part of the country, namely Kumasi and Accra. Not for lack of interest or understanding, but to simply to the abovementioned constraints. The solution is simple. The solution is Sankore.

If you hope to build a travel agenda or enhance your current agenda to include the indigenous North, please viewthe below tentative schedule of events outline and contact us.
Indigenous Knowledge Study – "General" 7-Day Itinerary*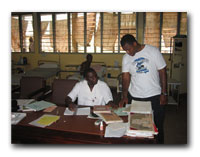 Day 1 – Travel to Tamale Tungteeya (Proverb – Beginning of A Good Thing)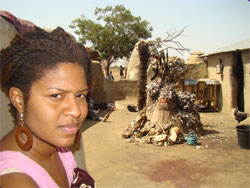 Day 2 – Tamale Activities
• Breakfast
•Welcome Ceremony
• Purification <
• Rebirth
•TourGrounds Taimako Plantations & Farms
• Visit Elders or Tour Tamale
•Supper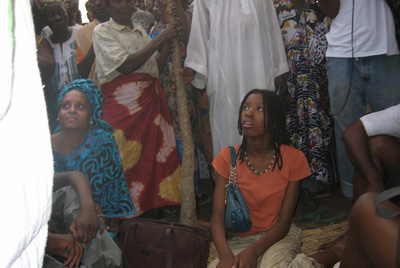 Day 3 – Tamale – Healers
• Breakfast
• Visit Various Traditional Healers in Various Villages
• Enjoy Tamale – visit Market etc.
• Supper <
Bongni (Where The Roots Are)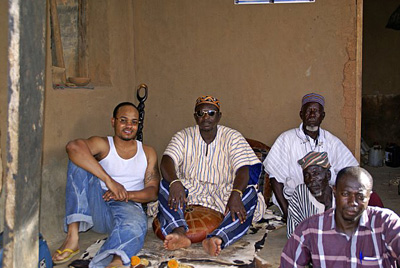 Day 4 – Travel to Bongo
• Breakfast
• Visit Burkina Faso Border Town
• Tour Crocodile Pond at Paga
• Journey to Pikworo Slave Camp
• Sit with Paramount Chief Bo-Naba Baba Salifu for Q&A
• Supper
Sungdiba (Helpers)
Day 5 – Farewell Paramount Chief of BongoTraditionalArea
• Breakfast
• Farewell to Paramount Chief
• Visit Tenghzu Shrine at the Tongo Hills
• Travel back to Tamale
• Radio Interviews on Filla 93 FM
• Supper
Tuhimiya (Go Back & Mentally Fight for Victory)
Day 6 – Tamale Townhall
• Breakfast
• Tamale Radio Visit Elders
• Tamale Townhall
• Supper
Day 7 – Depart Tamale for South
* This is a general itinerary. Due to the unique nature of our business model we can easily adjust the schedule of events during our initial interface with prospective partners.
All Sankore IKS programs are in partnership with the Ghana Federation of Tradition Medical Practitioners (GHAFTRAM) and its Northern network of over 1800 traditional healers. Sankore collaboration with GHAFTRAM and the Ghana Psychic and Traditional Healers Association will ensure that your African traditional religion experience is authentic, beyond expectations, and in the truest senseof the expression…life changing!
SANKORE INDIGENOUS KNOWLEDGE STUDY GALLERY - TESTIMONIALS
SCROLL OVER EACH PICTURE TO VIEW THE TESTIMONIALS OF THESE INDIVIDUALS
---
Diane, Ghana - March 2007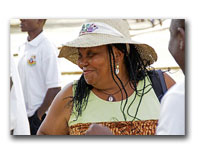 ---
Matilda X, Ghana - March 2007
---
TAIMAKO FARMS PHOTO GALLERY
---
SANKORE INDIGENOUS KNOWLEDGE STUDY GALLERY
---
STAGES IN LIFE
In any traditional society in Ghana, the growth of man is marked by stages.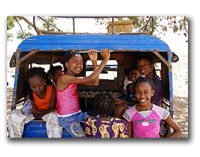 These are the stages – birth, puberty, marriage, death and life after death. These stages are termed the Life Cycle. After birth, the baby grows through the puberty stage into a young adult and then adulthood. The adult then marries, brings forth children, grows old and dies. After death he moves into the next world. Some religious rites and ceremonies are performed for each stage. There are rites and ceremonies for birth, puberty, marriage and death.
Back to top
---

PROVERBS, RIDDLES AND PUZZLES
What Proverbs Are and Their Significance in Ghanaian Languages?
A proverb is a short, wise saying. Proverbs play a very important role in the everyday language of the Ghanaian. Our languages have beautiful proverbs, which cover all aspects of our life. They are drawn from careful observations of social events, the lives of people and animals. Some are also drawn from experiences in occupations such as farming, fishing, hunting and weaving. We have proverbs that talk about family and human relations, good and evil, poverty and riches, joy and sorrow.
---
CHIEFTANCY
Chieftaincy in Ghana is the system of ruling in the traditional Ghanaian society. The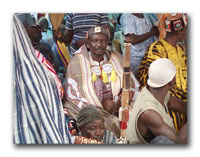 common term for a "ruler" is chief. It is the term used for every grade of ruler in the traditional setting.
The chief is the first citizen of the town or village. As the ruler of the town or village, the chief has other office-bearers under him. Under them are other office bearers. The authority gets down until the ordinary citizen or subject is reached.
Back to to
p
---
FESTIVALS
Significance of Ghanaian Festivals
In Ghana, there are different types of festivals. These festivals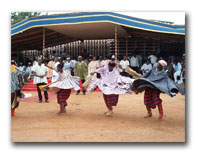 differ from community tocommunity.Festivals are very important occasions on the traditional calendars of the various traditional areas. All the festivals have political, social and religious significance for the people who celebrate them. They are celebrated for many reasons.
---
Traditional Religious Beliefs and practices
The traditional religion teaches that there is God and this God is a spirit and is supreme.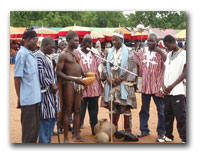 To show he exists, the traditional man uses the expression, "One does not show the child God."
---
VALUES AND SOME SPECIFIC VALUES
Meaning of Values
Values mean standard or ideas, which most people have about the worth of good
qualities such as kindness, freedom, mercy, respect and love. There are moral and social values.
---